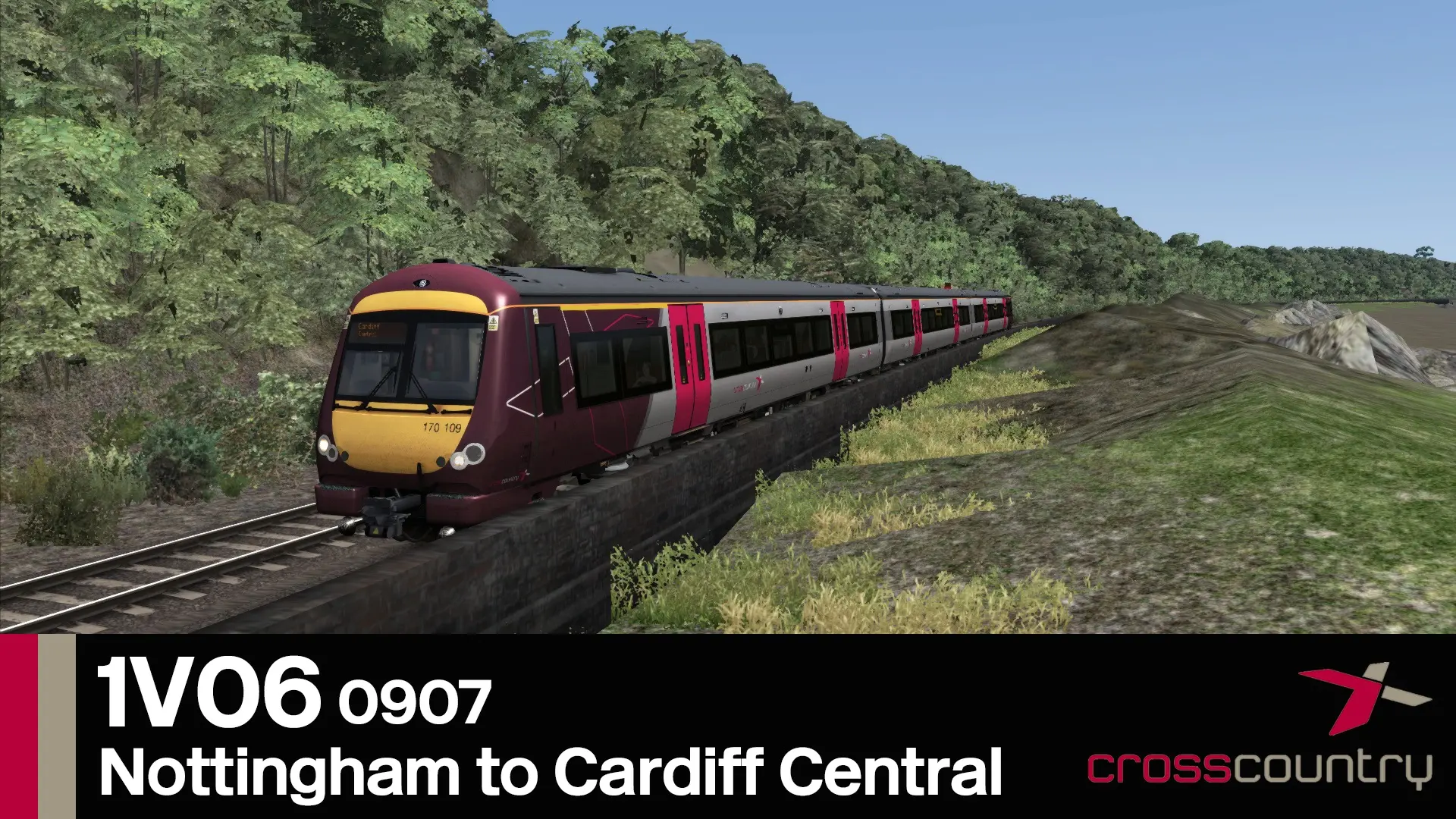 Traction: Class 170
TOC: Arriva CrossCountry
Route: XCRoute Birmingham - Bristol
Duration: 120 mins
Difficulty: Easy
Hello driver! Welcome aboard unit 170109, which is currently standing at Birmingham New Street. Today you'll be driving service 1V06, the 0907 from Nottingham to Cardiff Central, on the leg between Birmingham New Street and Cardiff Central. You'll be calling at University, Cheltenham Spa, Gloucester, Chepstow, Newport and Cardiff Central. There are no delays reported but we have had word that some signals are on the blink, so you may have to request permission to pass them! Otherwise enjoy the ride!
Downloads
Last updated: 04 May 2020
Requirements
Payware
Steam
Armstrong Powerhouse
Just Trains
Freeware
Alan Thomson Sim
Requirements marked with an asterisk (*) feature fairly fleetingly and can be omitted without loss of enjoyment.
If you don't have any of the requirements you can still play the scenario, just press F2 when the 'Missing consist' error comes up and click 'cancel' to bypass it.