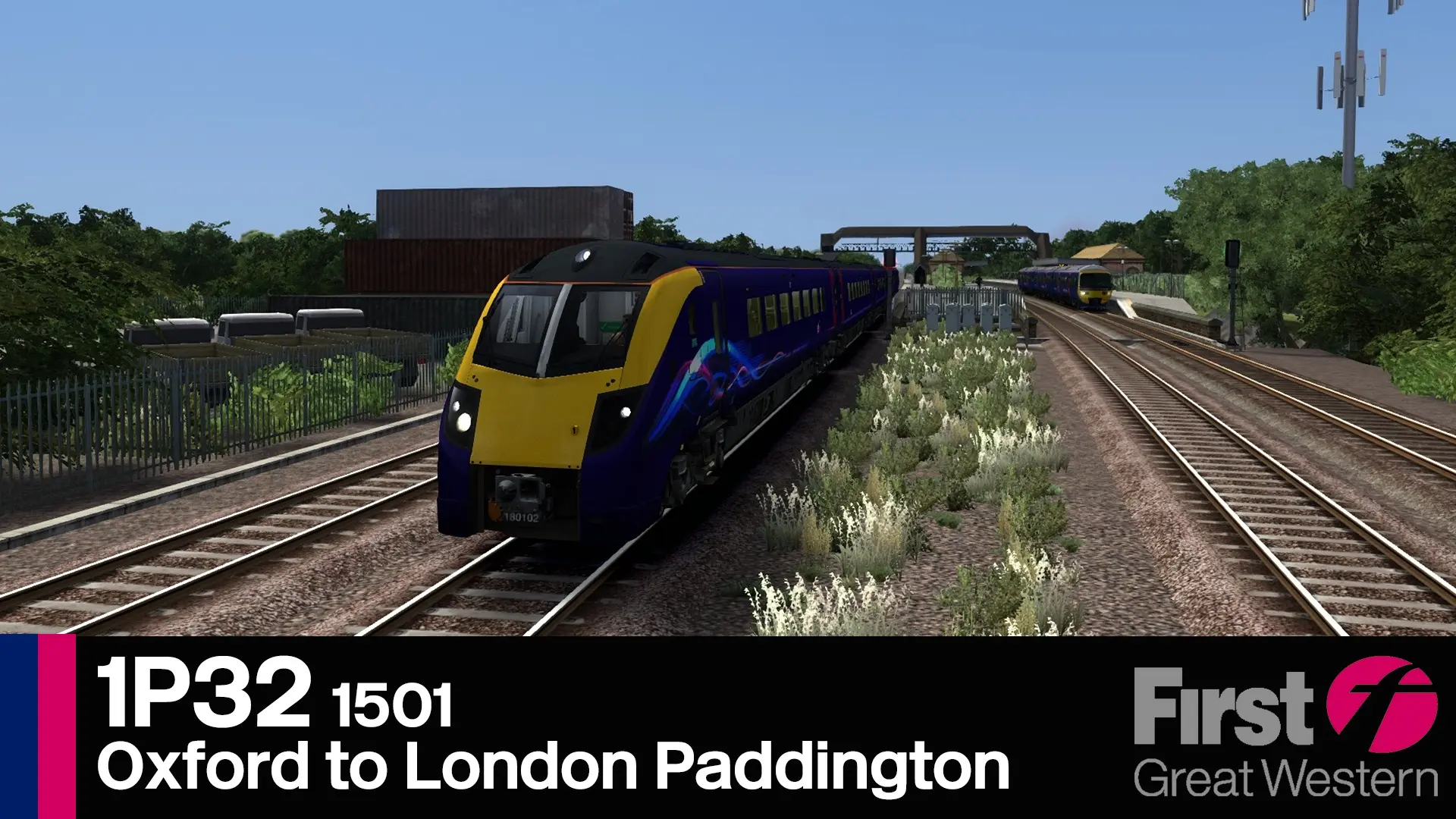 Traction: Class 180
TOC: First Great Western
Route: Western Mainlines
Duration: 60 mins
Difficulty: Easy
Hello driver! Welcome aboard unit 180102, which is currently standing at Oxford. Today you'll be driving 1P32, the 1501 service from Oxford to London Paddington. You are scheduled to stop at Oxford, Reading, Slough and London Paddington. You may be held at Didcot to allow a late-running service from Bristol to pass, but otherwise there are no problems reported - let's hope it stays that way!
Downloads
Last updated: 21 April 2020
Requirements
Payware
Steam
Armstrong Powerhouse
Just Trains
Freeware
Major Wales
Superalbs
UKTrainSim
Requirements marked with an asterisk (*) feature fairly fleetingly and can be omitted without loss of enjoyment.
If you don't have any of the requirements you can still play the scenario, just press F2 when the 'Missing consist' error comes up and click 'cancel' to bypass it.