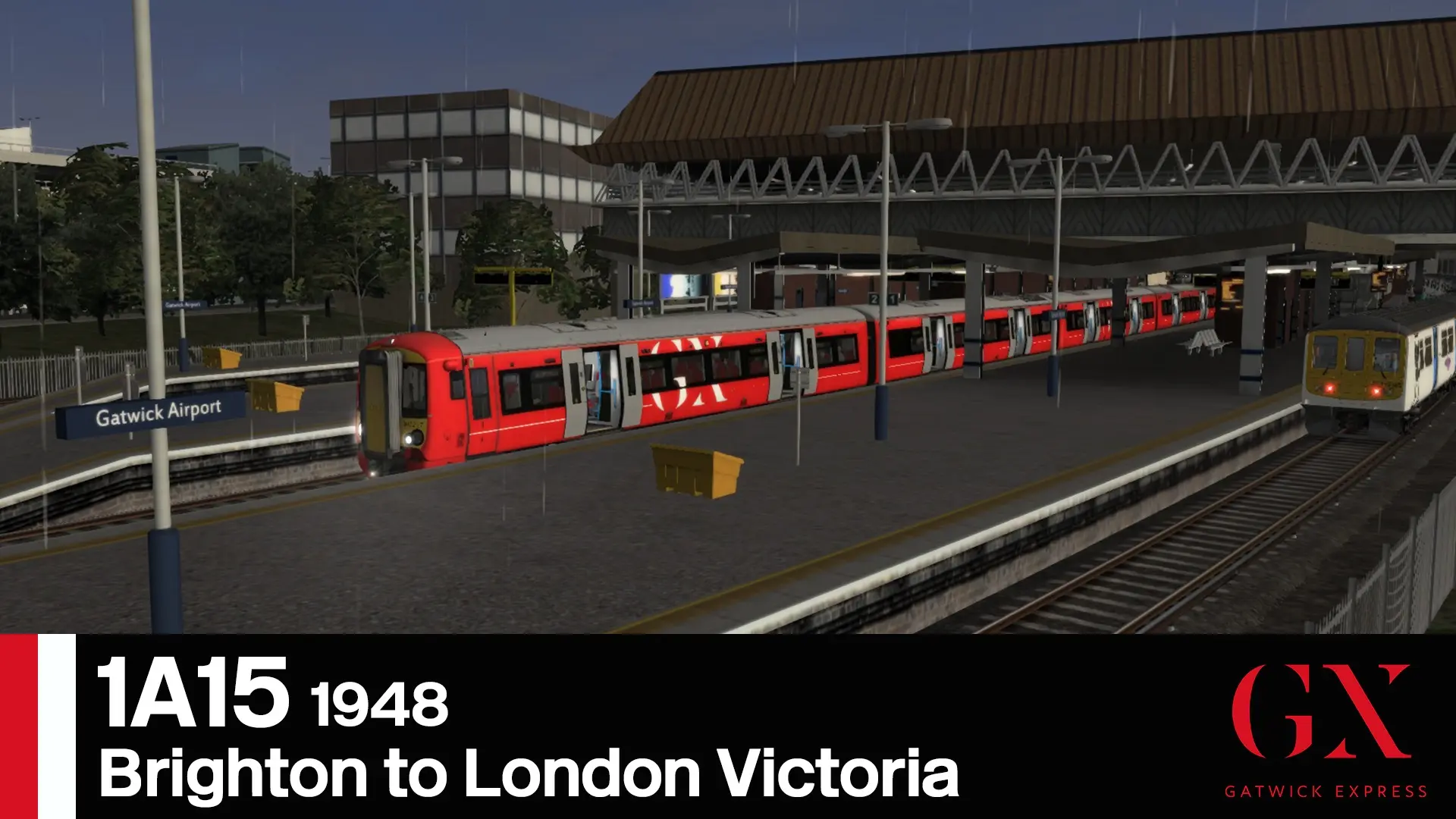 Traction: Class 387
TOC: Gatwick Express
Route: South London to Brighton
Duration: 70 mins
Difficulty: Hard
Hello driver! Your final task of the day is to drive the 1A15 Gatwick Express service to London Victoria, leaving Brighton at 19:48. You will be calling at Gatwick Airport and London Victoria only. Watch out though, as the weather is positively foul and could impede your progress towards the capital. We are also receiving reports that the train ahead of us has been experiencing engine troubles. Allow passengers to board and set up your cab ready for departure at 19:48!
Downloads
Last updated: 21 April 2019
Requirements
Payware
Steam
Freeware
Steam Workshop
Superalbs
Requirements marked with an asterisk (*) feature fairly fleetingly and can be omitted without loss of enjoyment.
If you don't have any of the requirements you can still play the scenario, just press F2 when the 'Missing consist' error comes up and click 'cancel' to bypass it.